Eurobike 2023 - the start of a new era!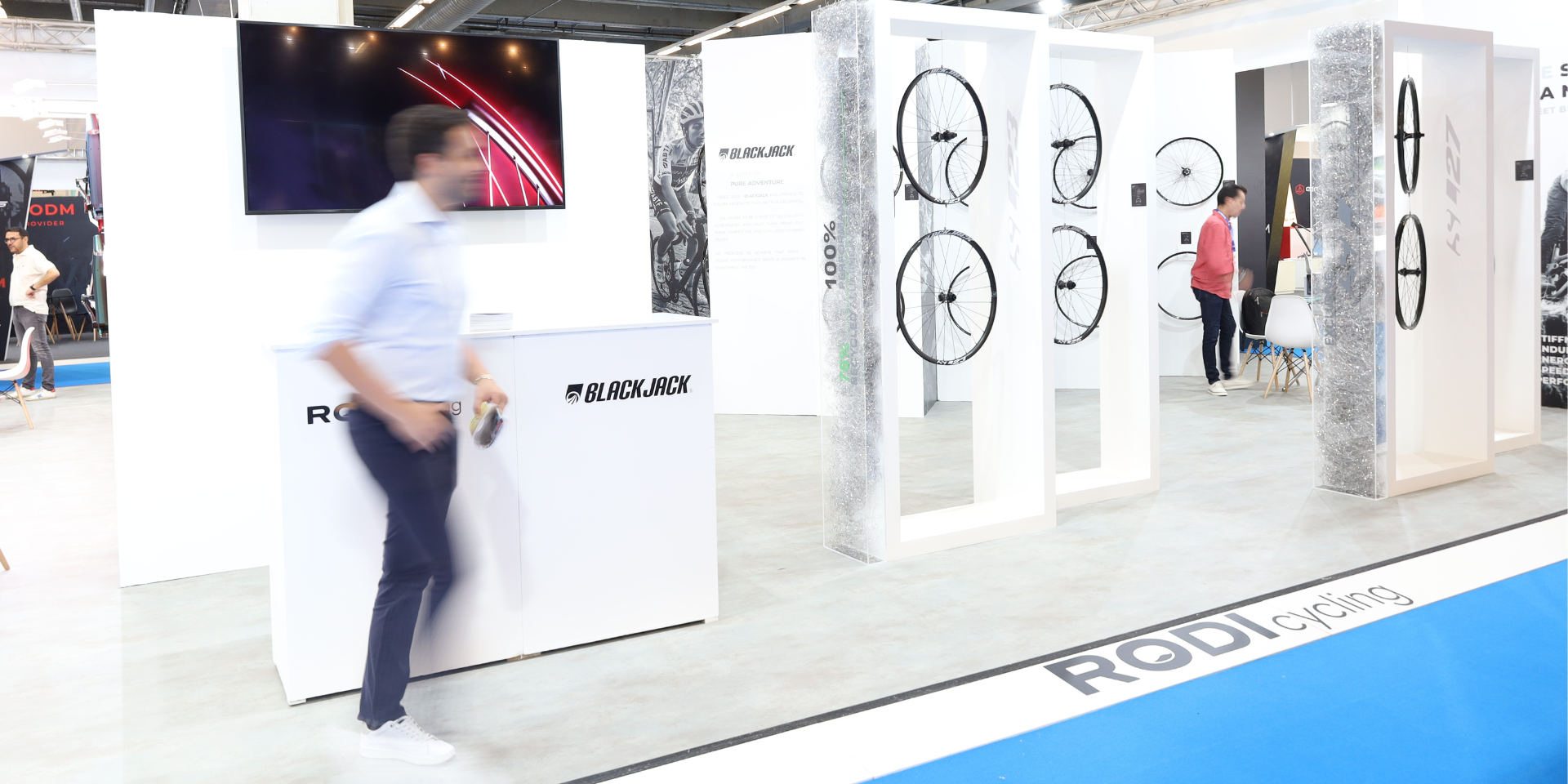 Eurobike 2023 was once again the perfect stage for international exchange in the cycling sector, where RODI was present with its brands RODI Cycling and Blackjack Wheels.
In this edition, the spotlight was the official presentation of Blackjack's new SL Series collection - the new alliance between lightness and resistance.
This new collection, featuring four models of rims and wheels, is produced with an exclusive and sustainable alloy - 6000 series - developed explicitly for Blackjack's high-performance requirements and made up of about 75% recycled aluminium.
More than creating a collection using materials with high mechanical properties, the main goal was to design an optimized rim profile for better stability, increased stiffness, and better handling while aiming for the lightest weight possible.
The feedback from visitors and customers on this new product was very positive.
Held for the second time in Frankfurt, this year's exhibition reinforced the success of last year's premiere in the new venue, welcoming hundreds of exhibitors and thousands of visitors who share the same motto - the future of sustainable mobility lies in cycling.