German Design Awards distinguishes RODI sink Invisible 70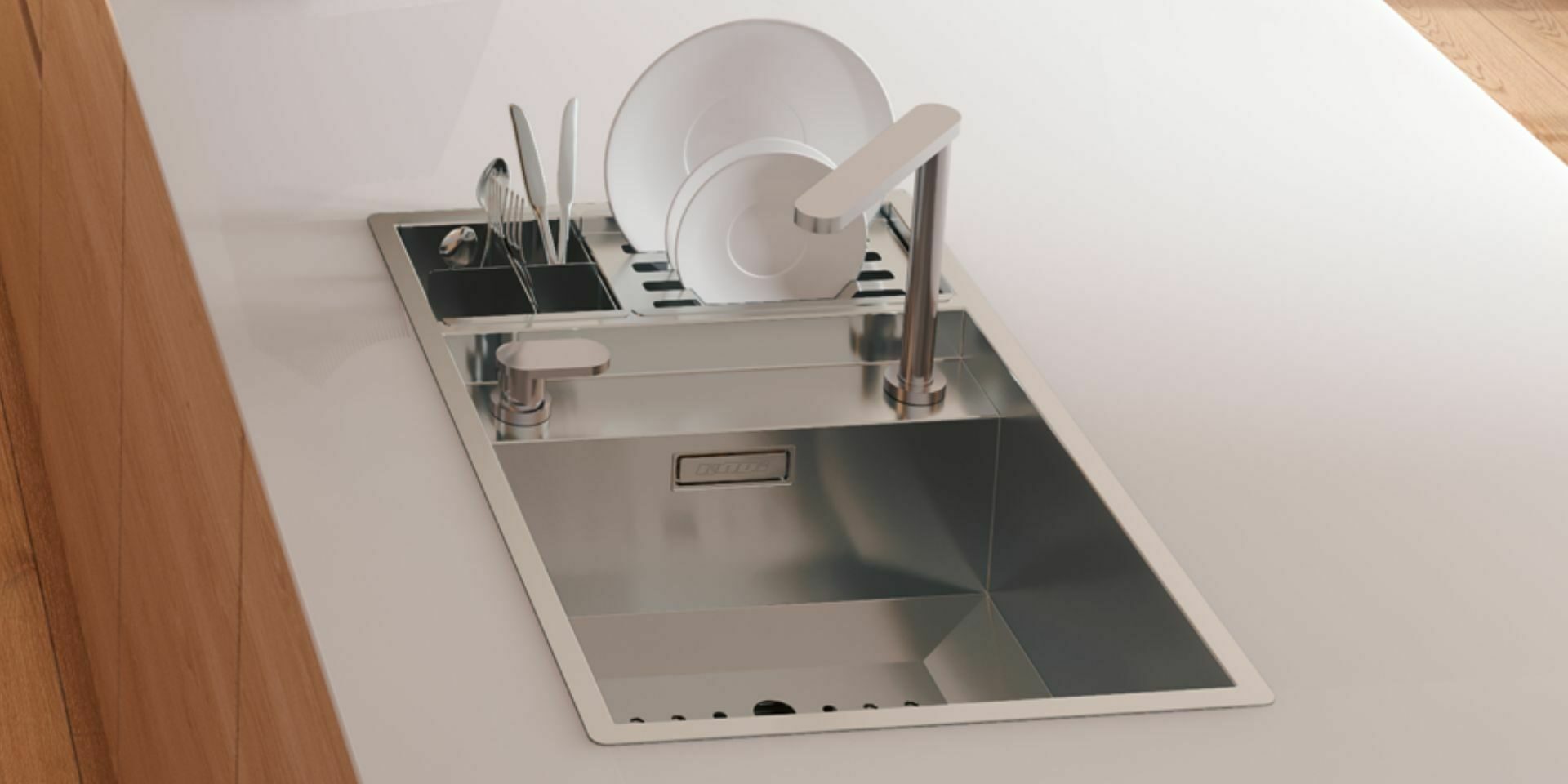 The new RODI sink Invisible 70 was awarded at the latest edition of the German Design Awards. The "Special Mention" distinction was awarded in the "Excellent Product Design – Kitchen" category.
The jury of one of the most prestigious design awards in the world recognized the elegance and functionality of this new model by RODI.
The Invisible 70 model is an avant-garde 0mm radius sink, which includes a retractable mixer. This feature can be installed in front of a window, or even in a way in which it can be hidden in the worktop. Its rectangular valve and exclusive design cover also stand out.
This model includes an additional bowl with smaller dimensions and different accessories, which can be used as a dish or vegetable drainer. It is a must-have for contemporary kitchens and a perfect solution for small spaces due to its extreme functionality.