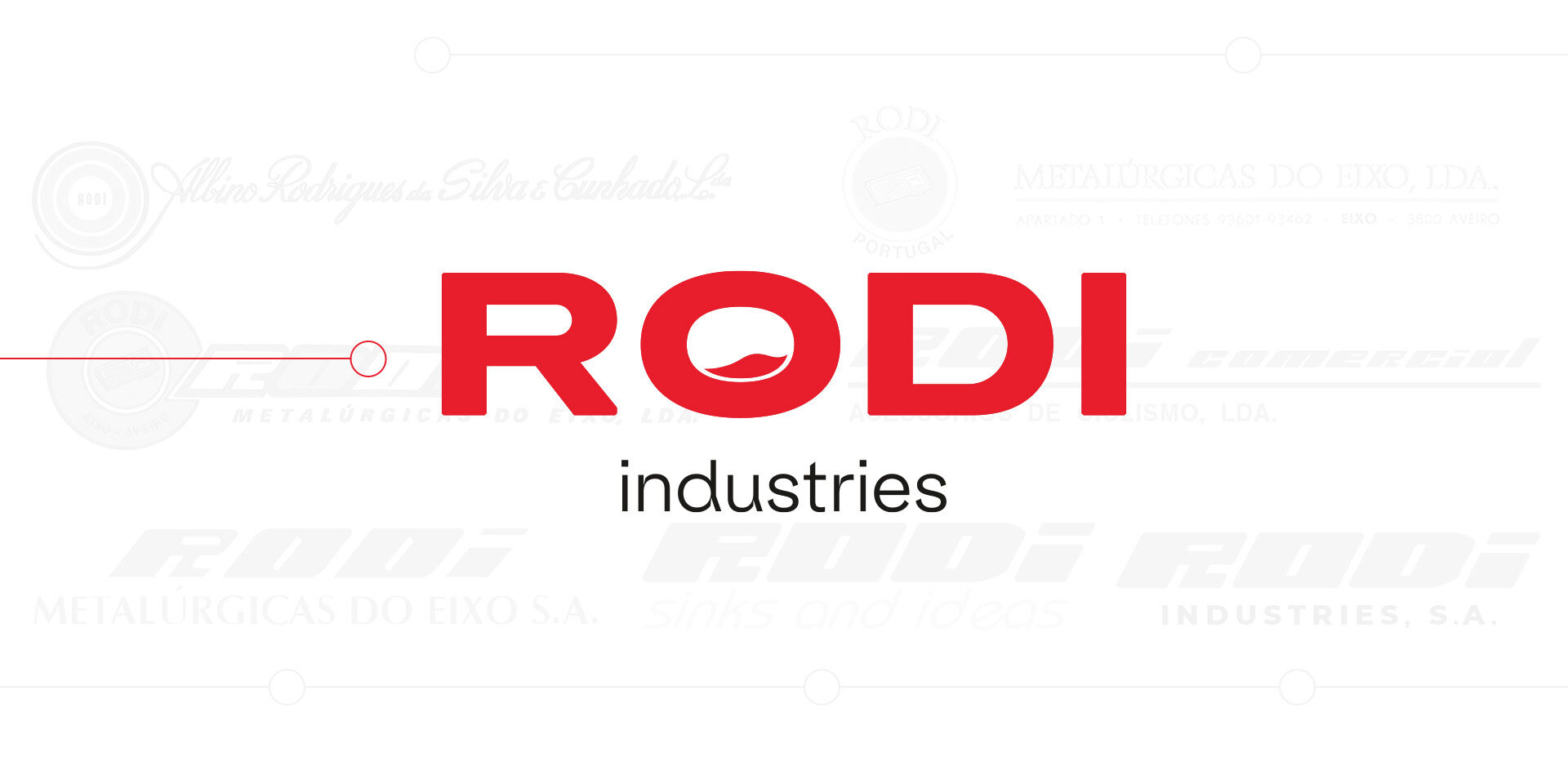 Along its 70 years of history and evolution, RODI's brand identity has known several transformations. 
The current visual identity and designation as RODI Industries reflect this ongoing evolution as a company and of its two business areas, connected by the quality, expertise, and innovation that distinguishes RODI as a reference company.
1979
After its acquisition in 1976 by the current administration, the company changed its name and logo to RODI. A renaming inspired on the founders' names.
1980
With the company's success in the manufacture of kitchen sinks, and despite the continued focus on the cycling industry, RODI decided to include the image of the sink in its logo for several years.
1988
In 1990, RODI's imagery shifted towards the cycling industry. With the beginning of the manufacture of aluminum bicycle rims, it made perfect sense to communicate a new branding that helps the company to get into the external markets with a distinguished product.
2007
With new growth in the domestic sector, the company's brand identity adopted the signature Sinks & Ideas. The designation became a success, recognised by many even today.
2020
In recent years, RODI adopted the new signature RODI Industries to reinforce its growth in both business areas and the desire to present itself as a group that operates on different fronts with the same focus, quality, and experience.
2023
The rebranding of RODI Industries underlines the connections between the two business areas, now called RODI Home and RODI Cycling.