Sustainability Project "Plantar o futuro"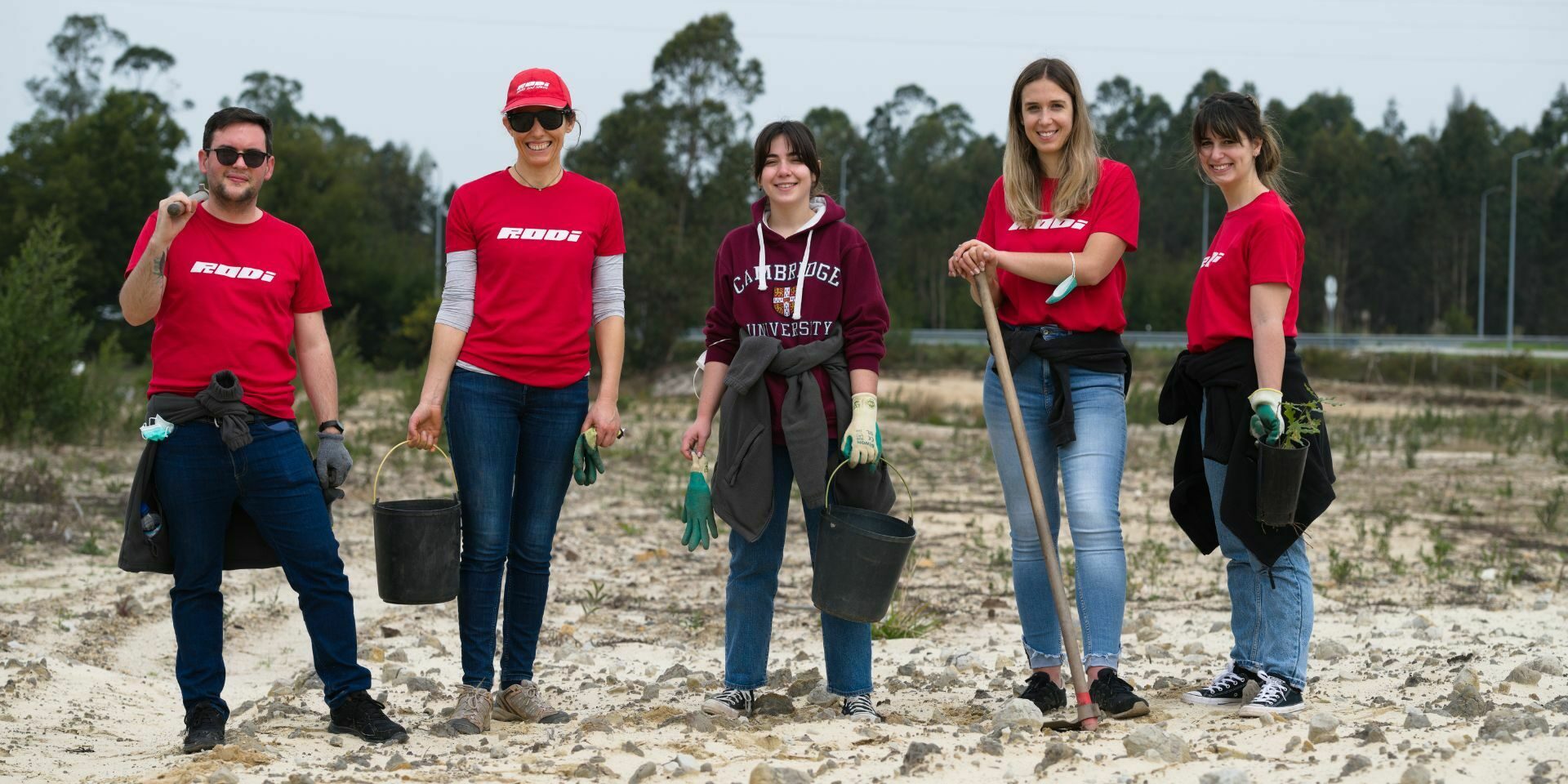 RODI partnerships with the "Associação Agora" in the Project "Planting the Future". This project aims to promote the preservation of forests and their value in responding to climate change, resilience against fires, and species conservation.
To celebrate World Forest Day we took part in a reforestation action on March 26th at the Eco Parque Empresarial de Estarreja. 478 volunteers were involved in this action, including RODI employees.
Native species such as white oak, stone pine, poplar, willow, alder, holm oak, executioner, strawberry tree, ash, and cork oak were planted, totaling a plantation of 1345 trees.